Fresh Ear is a participative event which took place in A-Dash Space in Athens, October 2017. Helene took over the neoclassical A-DASH house and created an immersive experience which lead the visitors in a multi-sensorial discovery of the ear. She collaborated with sound artist Antoine Bertin.

Participants were taken through various staged rooms : the receptionist desk, the waiting room with an audio visual piece, and the operation room, where participants were taken individually through the various steps of ear casting. Each of them walked out of this experience with a cast of his/her own ear. A live stream of the 'operations' was projected on the walls of A-Dash's courtyard. The video here shows extracts of this live stream.

The Operation Room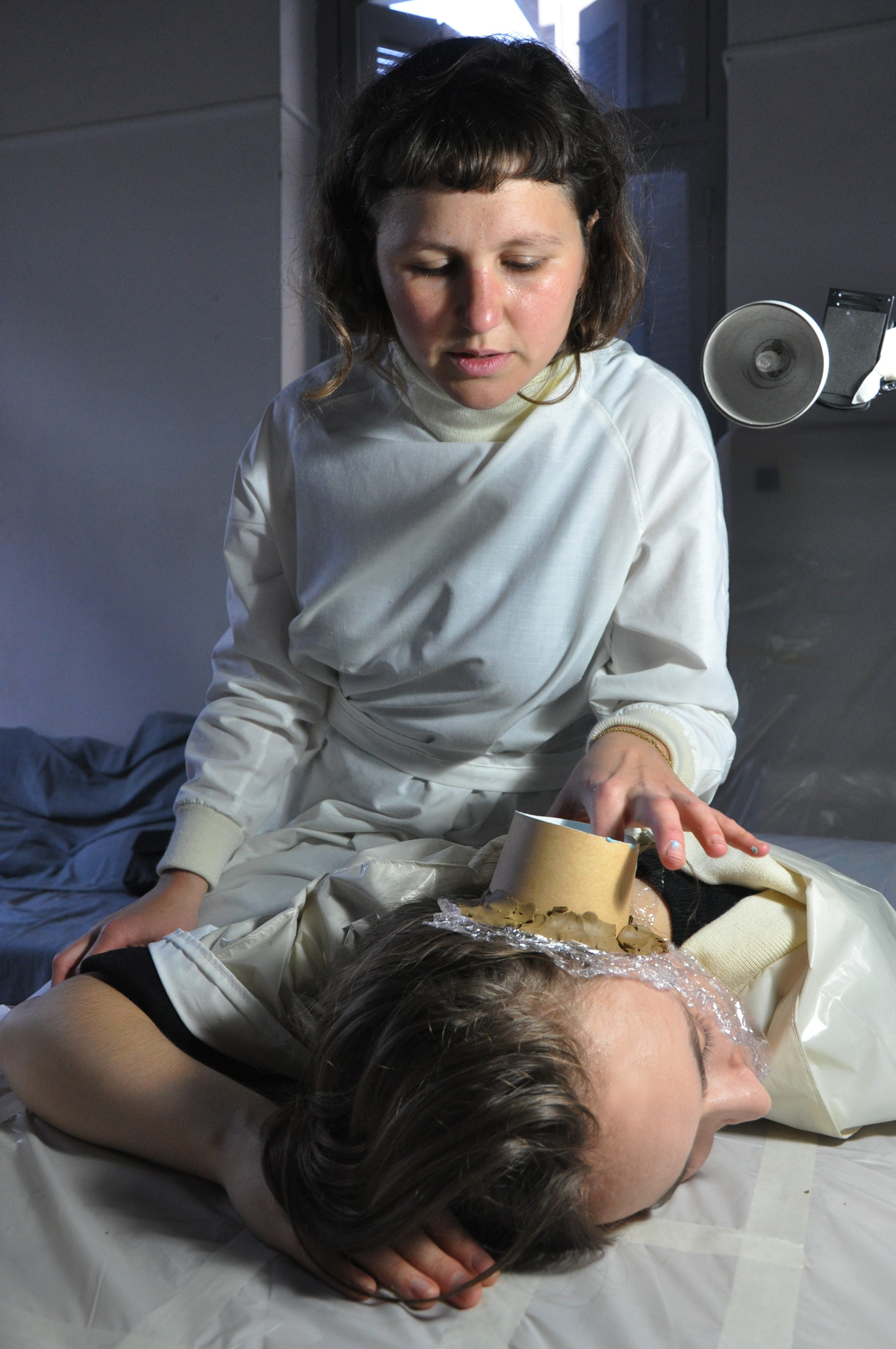 Since 2014, artists Hélène Combal-Weis and Antoine Bertin lead an ongoing collaboration on new experiences of hearing, through various objects, events and workshops. They start a photographic collection of casted ears from all around the world. 'Fresh Ear' took place during Hélène's residency at A-Dash Project Space (GR), while Antoine researches in Stromboli (IT).